Your New Spectacle READY IN

30

MINUTES
We understand the important of your spectacle especially in the situation of emergency, urgent or broken glasses, be it for your work or in need to attend important function. 
In Spectacle Culture, we have a well equipped mini-laboratory provides cut and fitting of lenses into your chosen spectacle frame within 30 minutes.
We offer wide range of plastic material lenses from single vision to progressive, subject to lenses prescription of power within availability.
We features lenses by the most innovative manufacturers which come with a performance guarantee to ensure your complete satisfaction. Your vision is not only numbers, we always believe material, design and the quality of lens are equally important. Wide range of lens like Transition, polarisation, anti-reflective coating, UV protection, computer glare protection etc are the additional that you can consider of. Of course to make things easy for you, after the conclude of the eye examination, we will explain and discuss which lens options will work best to optimise your vision and match your specific daily activities and lifestyle.
Free Lifetime Cleanings & Adjustments
When you walk out the door, we're just getting started. For the life of your glasses, we'll replace nose pads and missing screws, clean your glasses and make any other comfort adjustments. All at no charge to you.
Cleaning
We recommend cleaning your eyeglasses at the end of every day. This will remove facial oils and/or make up that can ruin the luster of your frames. Plus you will not need to look through grimy lenses the next morning.
Spray each lens surface with an eyeglass cleaning solution and wipe dry using a microfiber cleaning cloth or a soft cotton cloth you use only for this purpose. You can also rinse your eyeglasses with cold to lukewarm water using a clear mild liquid soap to wash each lens surface and frame then dry with a microfiber cleaning cloth. Never use hot water as it will ruin the lens coatings.
Sometimes it is important to rinse your eyeglasses and sunglasses when cleaning them. If there is any dust or grit that isn't rinsed off, it can end up creating scratches on the lenses.
Steer clear of paper based products such as towels, napkins, toilet paper or tissues as they will scratch the lenses. Also avoid using clothing or scarves to clean your lenses.
Care
Always use your eyewear case when not wearing your eyeglasses or sunglasses. This will prevent frames from being sat on, stepped on, or getting damaged.
Avoid putting your eyewear on top of your head. This will cause the frames to lose their shape.
Our spectacle package are available starting from the cheapest range $98 for a complete set.
There are many difference types of lenses offering different levels of performance, it is about to matching your personal needs and visual expedition. In today optical industrial all lenses are well made and it individual preference. well know lens manufacturers like, HOYA , SEIKO , TOKAI ,ICRX ,NIKON, RODENSTOCK , CARL ZEISS & ESSILOR.
Simply give us call or drop by our shop to find out more on the eyewear that are specific to your needs and requirement .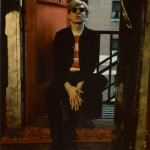 — "I always think about what it means to wear eyeglasses. When you get used to glasses you don't know how far you could really see. I think about all the people before eyeglasses were invented. It must have been weird because everyone was seeing in different ways according to how bad their eyes were. Now, eyeglasses standardizeeveryone's vision to 20-20. That's an example of everyone becoming more alike. Everyone could be seeing at different levels if it weren't for glasses." —Andy Warhol
Spectacle Culture                                                                                                                                                                                                                                                                                                                                                                                                                               
Blk 531 Hong Lim Complex #02-66   Singapore 050531                                                                                                                                                                                                                                                                                                                                                                                                       
We are located along @level #02 facing Hong Lim Food Centre , next to Fook Hai Building and ParkRoyal at Pickering.
Tel:         +65 6536 -6988
Mobile:  +65 9777 -6988