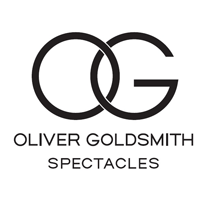 Oliver Goldsmith
First to see sunglasses as fashion accessories, first to make sunspecs, first to make 'winter sunglasses.
First to work alongside fashion houses to create one-off pieces for the catwalks, first to appear in Vogue and Queen, and first to be endorsed by celebrities and Royals.
OG pioneered a whole new concept. Eyewear. From Bamboo frames to butterflies, tennis racquets to TV Screens, all overtly striking. All signature OG.
Showing all 6 results